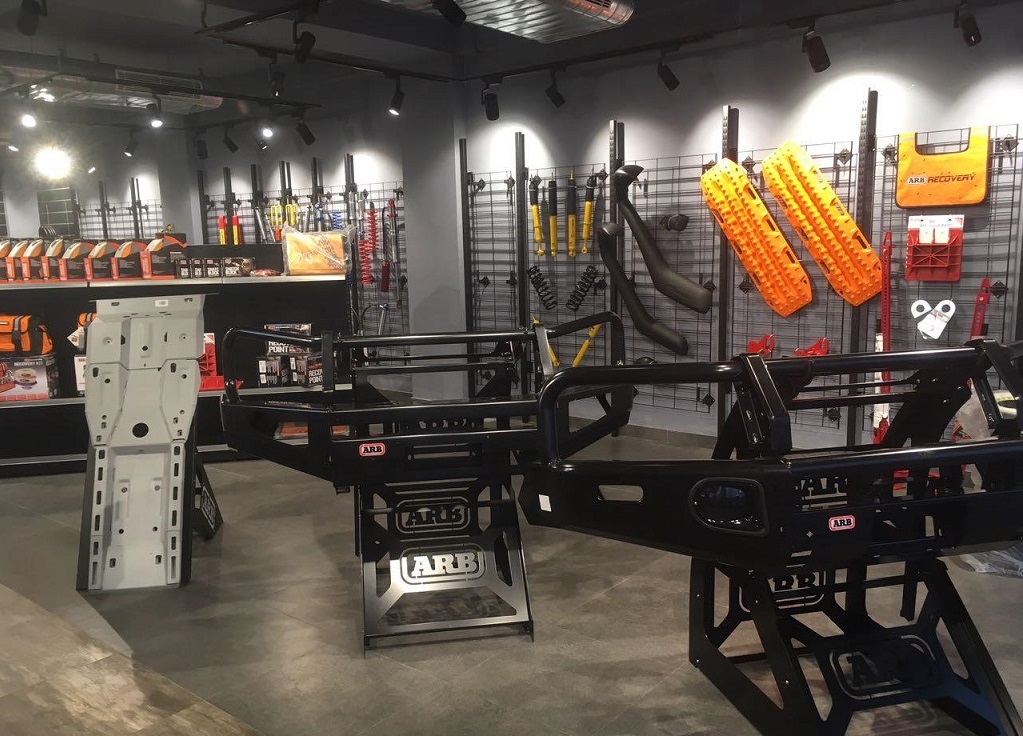 It's funny how a simple road trip can evoke the adventurer in us. Have you ever caught yourself daydreaming of steering your four-wheeler through the wild terrains, over the rocky trails and across the muddy rivers? When it comes to exploring the great outdoors, most adventure seekers agree nothing quite measures up to the thrill of off-roading. Intriguing, isn't it?
But before you put that pedal to the metal, remember—off-roading demands more than just your desire for thrill and spirit of adventure. It requires your vehicle to be equipped with sturdy accessories that can withstand the rugged terrains. Choosing the right off-road accessories becomes as important as choosing the right path (or sometimes, creating one!). But how does one go about that? That's exactly what this blog post aims to address.
In this comprehensive guide, we will explore the various aspects of off-road accessorizing, from factors to consider before making your purchase to the various options available in the market today. We'll delve deep into understanding the why, what, when, and who of quality off-road accessories and offer some practical information to help you gear up for that epic adventure.
Why Off-Roading Accessories Matter
While off-roading might sound irresistibly adventure-packed, it comes along with its fair share of challenges. A regular vehicle, for all it's a comfort and invites, may find itself out of its depth (literally!) in unforgiving terrains.
Purpose-built off-road accessories fit the bill here, enhancing the strength, safety and performance capabilities of your vehicle so it can overcome the sternest of obstacles. They not only keep you safe but also assure the safety of your vehicle.
And it doesn't stop at safety alone. Quality off-road accessories also provide an unmatched level of comfort and accessibility, transforming your journey from exhausting to exhilarating.
What to Look for in Off-Road Accessories
Understanding the types of accessories and their specific usages is pivotal in making the right buying decision. Essential off-road accessories range from Recovery Gear, Tires, Lift Kits, Lights, Winches to Skid Plates and more.
An off-road tire needs to be durable, abrasion-resistant, and capable of tackling slippery and rocky roads. Winches, on the other hand, should possess top pulling power and have a sturdy design that survives rough conditions.
Consider durability, compatibility with your vehicle, practical utility and cost-effectiveness while choosing these accessories. It's crucial to pick quality products that strike a perfect balance between performance and price.
When To Invest in Off-Road Accessories
The right time to invest in off-road accessories is a relative subject – it depends on your travel destinations, frequency of off-roading, and budget.
However, as a general rule, if you are an adventure enthusiast who often steers off the beaten track, investing early in quality accessories can prevent potential damage, offering you seamless adventure experiences.
Where To Buy Off-Road Accessories
When buying off-road accessories, always look for reputable manufacturers and dealers. Look for expert reviews, customer testimonials and don't shy away from asking all the right questions to ensure you are getting a quality product.
PROS and CONS of Off-Road Accessories
Like everything else, off-road accessories come with their own set of pros and cons. While they add functionality, strength, and safety to your off-road endeavors, they may also increase your vehicle's weight and can affect your vehicle's speed, fuel consumption and maintenance costs.
Making The Right Choice
Balancing desires with practical utility is the key here. Assess your requirements keenly, involve in a thoughtful comparison and consider taking expert advice. Proper research and a pragmatic approach will help you drive the hard bargain in the long run.
In conclusion, choosing quality off road accessories for your vehicle is not a task that should be undertaken lightly. It involves the understanding of why these accessories matter, what to look for, when and where to make your investments, and a thorough evaluation of pros and cons.
At the end of the day, whether you are an adventure junkie or a sporadic thrill-seeker, the crux lies in making your off-roading experience safer, smoother and a lot more fun. Remember, your off-roading journey is only as good as the equipment it's backed by. So, equip wisely, drive safely and let the adventure begin!