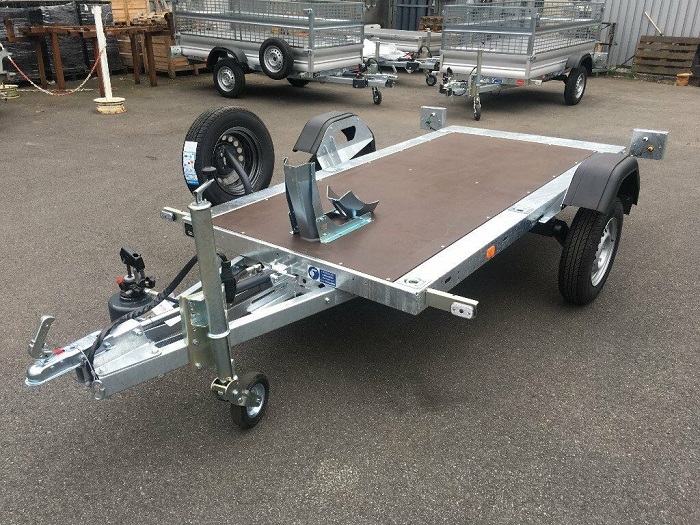 Touring motorcycles or cruisers are meant to be a specific type of riders who love traveling out of the nation with their motorbikes. Some people ride their favorite motorbikes to go from one country to another while others use motorbike trailers to travel around long distances. The popularity of motorbike trailers is increasing aggressively all over the world. Depending on your budget, maintenance competencies and purpose you can get yourself the right trailer to carry your bike and cargo in long travels. 
Choosing the Best Motorbike Trailers:
1) Perfect Trailer for Transport:
There are different models of motorbike trailers found these days. Depending on the weight of the motorbike the trailers are purchased. The ideal is opting for the lightest motorbike trailers possible because handling it will be much easier, and simpler. These trailers do not come with any rigid rules or specific technical specifications in order to carry them around. Hence, they are widely being used by travelers and enthusiasts. Cargo is a major concern when traveling. Simply paying a few thousands of dollars you can get a trailer for the bike which will give you ample storage capacities.
2) Easy Insurance to Be Safe: On a general note, motorbike trailers do not need any additional insurance. This is because they circulate with the insurance of the vehicle one has. It is important too, however, inform the insurance company that the insured vehicle has a trailer installed with it. In this way, it will be easier to claim if some damage takes place to the vehicle.
3) Material Used:  In general motorbike, trailers come in aluminum or fiberglass materials. There are end numbers of styles and sizes which can be chosen. It all depends on the limitations and requirements of the bike you own. 
4) Learn the Maneuvers:
At first, it may seem difficult to drive the trailer as a beginner. The reality is that it is a very simple process and just a couple of practice sessions will be enough to boost your skills and confidence. You can drive with motorbike trailers if you have a driving license and usually with a vehicle which does not weight above 3500 kgs. One another aspect you must learn when using motorbike trailers is the skill to maneuver. Here is a sneak peek into the basic skills you must learn.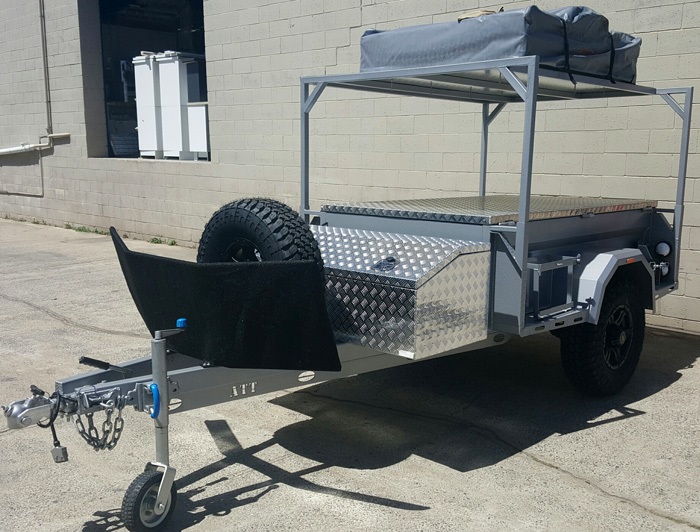 a) Practice - Before taking out the vehicle with the motorbike trailers attached with it for the first time, it is very important to practice in a wide and open road where there are minimum traffic and barriers. Specially to practice maneuvers, there is a need to spend time with the vehicle. 
b) Brakes - When the trailer is towed then you must learn how to measure and maintain the safety distance with the vehicle in front. So even if there is a requirement of emergency brakes you must be at a safe distance. 
c) Overtaking - Always keep in mind that the total length of the vehicle having a motorbike trailer is much longer than general cars and hence overtaking can be dangerous. 
d) Wind - The wind is a challenging element when driving with motorbike trailers. The only way to improve the effects of the wind is to distribute the weight in the best possible way and reducing the speed.
e) Slopes - With sufficient practice, you will learn how to manage steep slopes either upward or downward when driving the motorbike trailer vehicle.                                                                          
Using motorbike trailer is hence an outstanding and convenient way riders can carry their bikes even on a vacation. Understanding the above points will help you make the right choice.